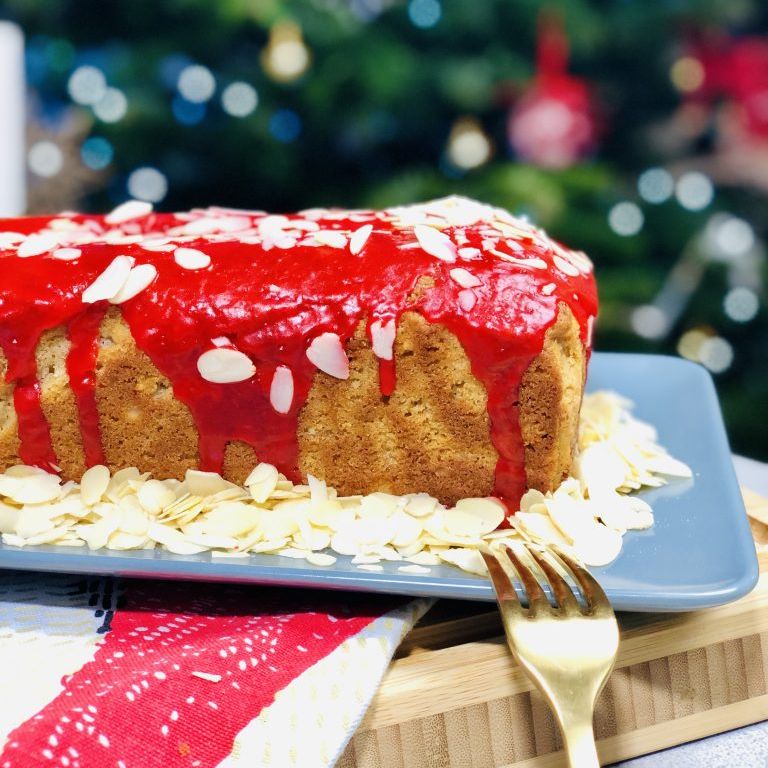 Shopping list:
1 pack of Pure Grain cookies from TAGO
2 eggs
1 glass of sugar
200 ml of cream
2 tbsp of baking powder
1 tbsp of sugar with vanilla seeds
1 bottle of almond oil
2  glasses of flour
1 glass of almond flakes
200 g of powdered sugar
half lemon juice
To do list:
Put the eggs together with the sugar into a bowl, whisk with a mixer to a fluffy and light mass. Then add the cream. Combine the ingredients together.
Add to the prepared mixture: baking powder, sugar with vanilla seeds, almond oil, flour, almond flakes and TAGO cookies. Combine the ingredients into one mass using a mixer.
Put the prepared mass into a baking form lined with baking paper. Place in the oven for one hour at 160 °C. Before removing the stick, make sure it is dry. The baking time depends on the oven.
Decorate the baked and cooled cake with icing made from powdered sugar and lemon.
TAGO products used in the recipe: