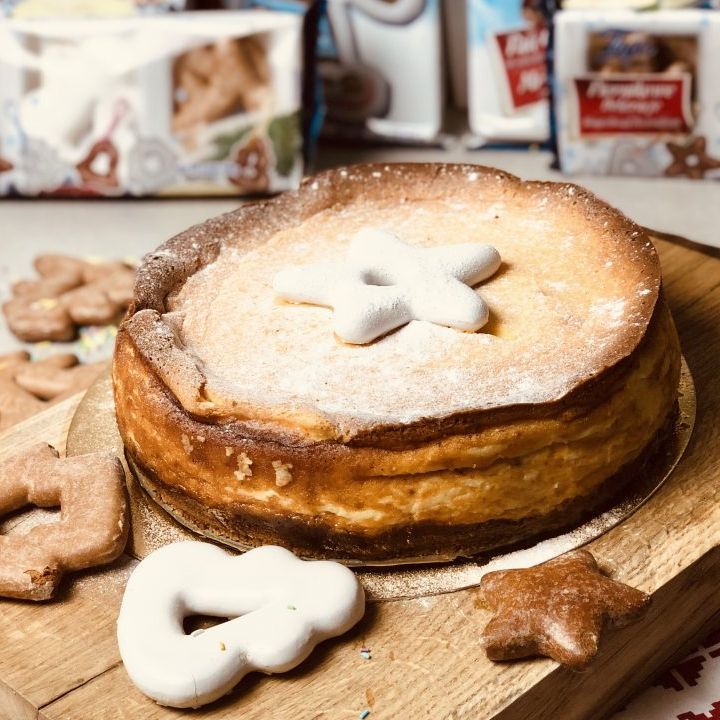 Shopping list:
1 pack TAGO oatmeal cookies
200 ml of cream
1 tbsp powdered sugar with vanilla seeds
1/ 250 g of sugar
500 g Philadelphia cheese
500 g Mascarpone cheese
4 eggs
1 orange (juice and peel)
50 g butter
To do list:
Put double cream and sugar with vanilla seeds in the mixing bowl. Whisk to thick mass (whipped cream).
Then add in portions: Philadelphia cheese, Mascarpone cheese, eggs, juice and orange peel. Use the mixer rod to mix the ingredients.
Melt butter in a saucepan or in a pan. Add the crumbled oatmeal cookies from Tago and combine with a spoon to one mass.
Put the finished mass into a springform pan with baking paper. Use a spoonful to press down the bottom of the cookies exactly with a spoon. Now add the finished cheese mass.
Bake in hot to 180 degrees oven for the first 15 minutes. Then reduce the temperature to 150 degrees Celsius. - bake for about 60 minutes. The baking time depends on the baking form and oven. Cheesecake at first can grow but then it will slightly fall down.
Decorate the finished cake with powdered sugar and TAGO gingerbread.
TAGO products used in the recipe: