Bloody sponge cake for Halloween
download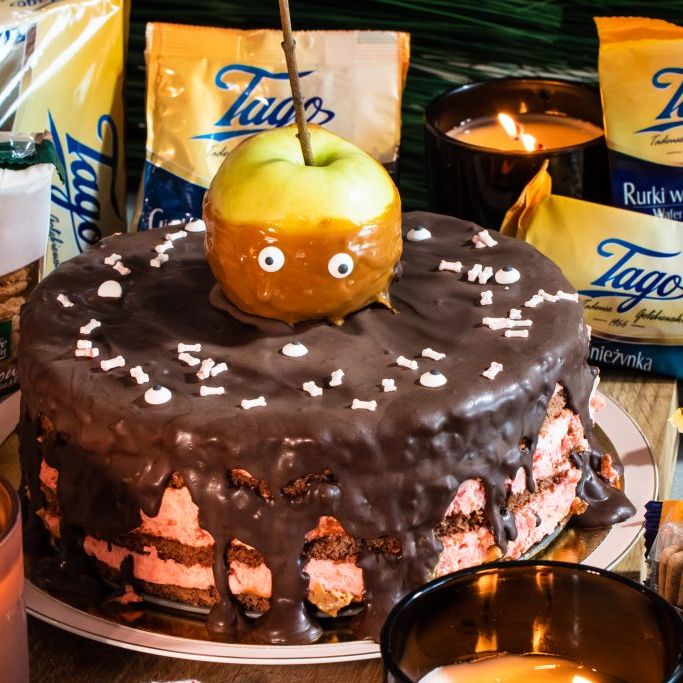 Shopping list:
2 packs of TAGO Whole Grain Mild cookies
1 big sponge cake
1 teaspoon of red food colouring
1/4 glass of punch
1/2 jar of peanut butter
1/2 can of dulce de leche
2 bars of milk chocolate
500 ml of whipping cream
To do list:
Pour whipping cream with food colouring into a mixing bowl. Whip until whipped.
Divide sponge cake into three even parts. Soak the first part with punch, then cover with the cream. Add Tago Grain Cookies. Do the above with each layer.
Refrigerate the cake for an hour.
Melt chocolate in a water bath in the meantime.
Use the chocolate to decorate the cooled cake. Dip the apple in dulce de leche and decorate with, for example, candy eyes.
Add Halloween decorations on the cake and serve right away.
TAGO products used in the recipe: