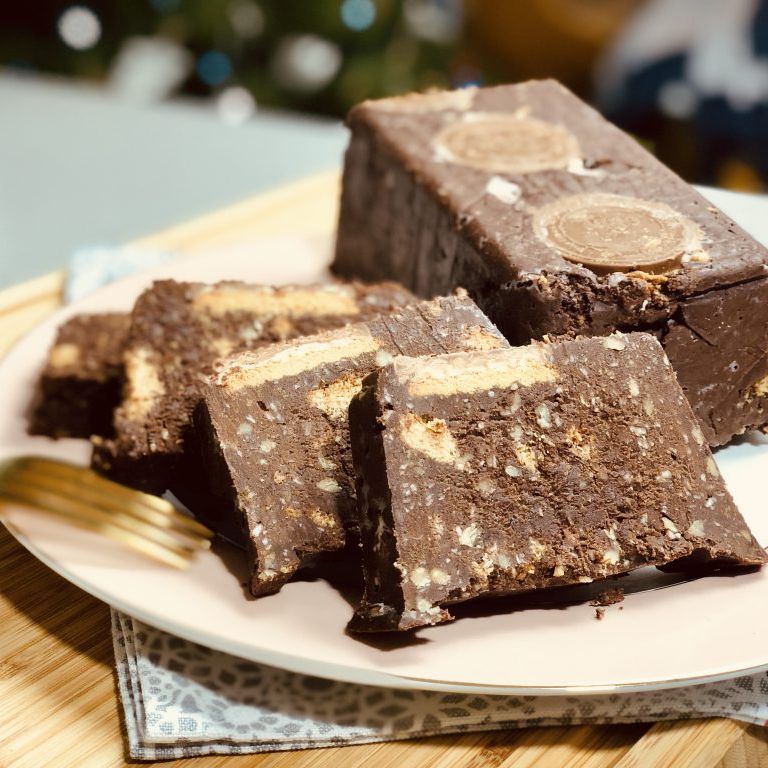 Shopping list:
500 g milk powder
250 g butter
200 ml of water
200 g of sugar
1 glass of cocoa
100 g of walnuts
200 g TAGO cookies
100 g Coconut chips
To do list:
Pour water into a pot and put it on the stove. Add butter and let the butter dissolve. Then leave the pot on low heat.
Add sugar and cocoa. Using a whisk, carefully combine the ingredients. Make sure that the sugar crystals dissolve. Remove the pot from the stove.
Add chopped walnuts, TAGO cookies, coconut chips and powdered milk to the cooled mass. Using a wooden spoon, carefully combine the ingredients.
Leave the baking form with baking paper. Then lend the prepared mass. Remember to get rid of any air bubbles. A clever way to do this is to lining the top of the cake using baking paper and squeezing it with the other one. Then the cake level off its surface and any air bubbles will disappear.
Cool the block in the fridge for a few hours.
TAGO products used in the recipe: