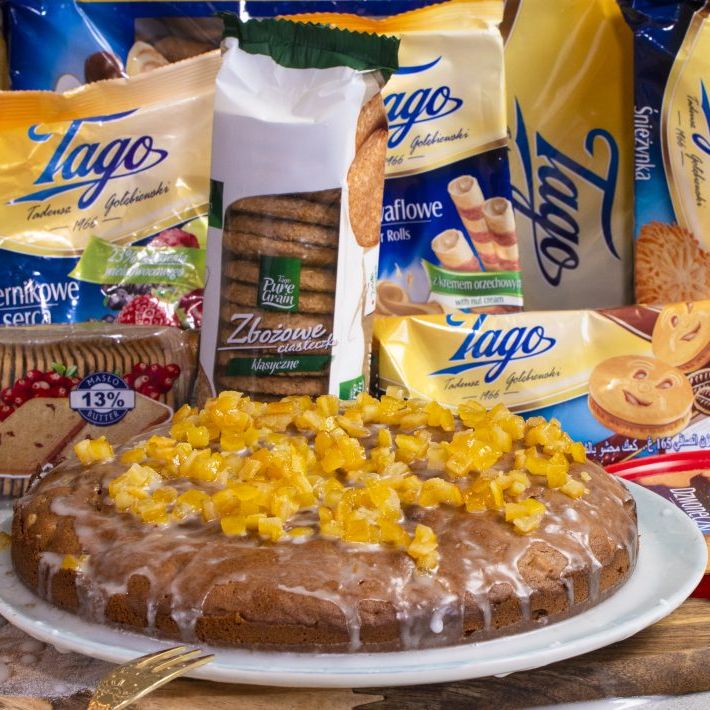 Shopping list:
100 g of TAGO Ginger Bells
3 eggs
200 g of sugar
200 g of butter
200 g of wheat flour
2 teaspoons of sugar with vanilla beans
1 teaspoon of baking powder
1 spoon of spices
100 g of candied orange peel
To do list:
Add eggs and sugar into a mixing bowl. Whip until smooth and light yellow.
Add melted butter gradually. Do not stop mixing.
Add flour in the next step. Continue mixing and gradually add sieved flour, sugar, baking powder, spices and TAGO Ginger Bells. Add candied orange peel and mix thoroughly.
Put the mixture into a cake pan lined with baking paper.
Bake at 180ºC until dry (you can check it with a toothpick).
Decorate the cake with icing and orange peel.
TAGO products used in the recipe: